You can effectively strengthen, condition, and treat modalities in your body with the Power Cushion and its designated training exercises. Athletic ability and overall health depend on a person exercising in a way that properly develops the abdominal musculoskeletal complex and segmentally arranges the individual joints into the right spot. You can achieve both of these things with the Power Cushion. In addition, this piece of equipment recognizes that the basis of human adaptation depends on getting an abdominal, musculoskeletal complex that can effectively generate momentum.
Power Cushions & Neck Supports
---
Power Cushion: FREE PDF Exercise Guides
---
Check out what's being said on social media: #CreatrixCurve #ShapeAway #LetItFloat

Our customers include chiropractors, physical therapists, medical professionals, patients, elite athletes, and more, including Luke Rockhold, Tyson Ross, Nate Diaz, Nick Diaz, Gilbert Melendez, Matt Rife, Taylor Motter, Jet Johnson, Ian Gilbaut, Greg Vaughn, and J L Skinner.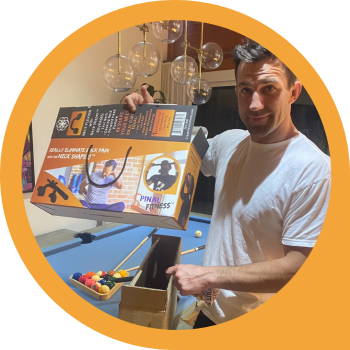 Luke Rockhold, Two-Time World Champion, UFC Fighter
Luke Rockhold uses Creatrix Solutions products, including the Neck Shaper, Foam Rollers, Back Trac, and Power Cushion, to return from injury, avoid surgery, and train for his upcoming fights! Go Luke!!!