To improve spinal curvature, you are required to change out the density and diameter of rolls progressively, which is why we sell foam roller sets at a discounted price. Additionally, if you sustain injuries or are sore from training, you need softer and smaller diameter rolls for short periods before using harder and larger ones. Finally, a professional athlete would especially benefit from owning a complete set of rolls to utilize as needed.
Restoring proper spinal curvature requires foam rollers adequately sized to support the current neck and low back curves to lie over after performing the back twist exercise. Depending on existing injuries, pain, and shape of your spine, different diameters and densities are required for molding your spinal column into a more desirable form. We provide foam rolls in five different diameters and three different densities for the neck and low back. There are thirty (30) neck and back shaper rolls and two (2) Back Trac foam rolls.
What Makes Our Foam Rollers the BEST?
Comfortable
Squishy Surface Allows the Vertebrae Joints to Stretch, Relax, & Rebalance

Deep Groove

Guides the Bones & Opens Nerve Canals to Increase Nerve Signals

High Quality

Acts Like a Spinal Brace that Molds & Reshapes the Spine
---
How to Use Our Foam Rollers
---
Check out what's being said on social media: #CreatrixCurve #ShapeAway #LetItFloat

Our customers include chiropractors, physical therapists, medical professionals, patients, elite athletes, and more, including Luke Rockhold, Tyson Ross, Nate Diaz, Nick Diaz, Gilbert Melendez, Matt Rife, Taylor Motter, Jet Johnson, Ian Gilbaut, Greg Vaughn, and J L Skinner.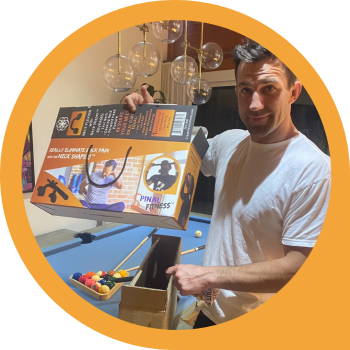 Luke Rockhold, Two-Time World Champion, UFC Fighter
Luke Rockhold uses Creatrix Solutions products, including the Neck Shaper, Foam Rollers, Back Trac, and Power Cushion, to return from injury, avoid surgery, and train for his upcoming fights! Go Luke!!!